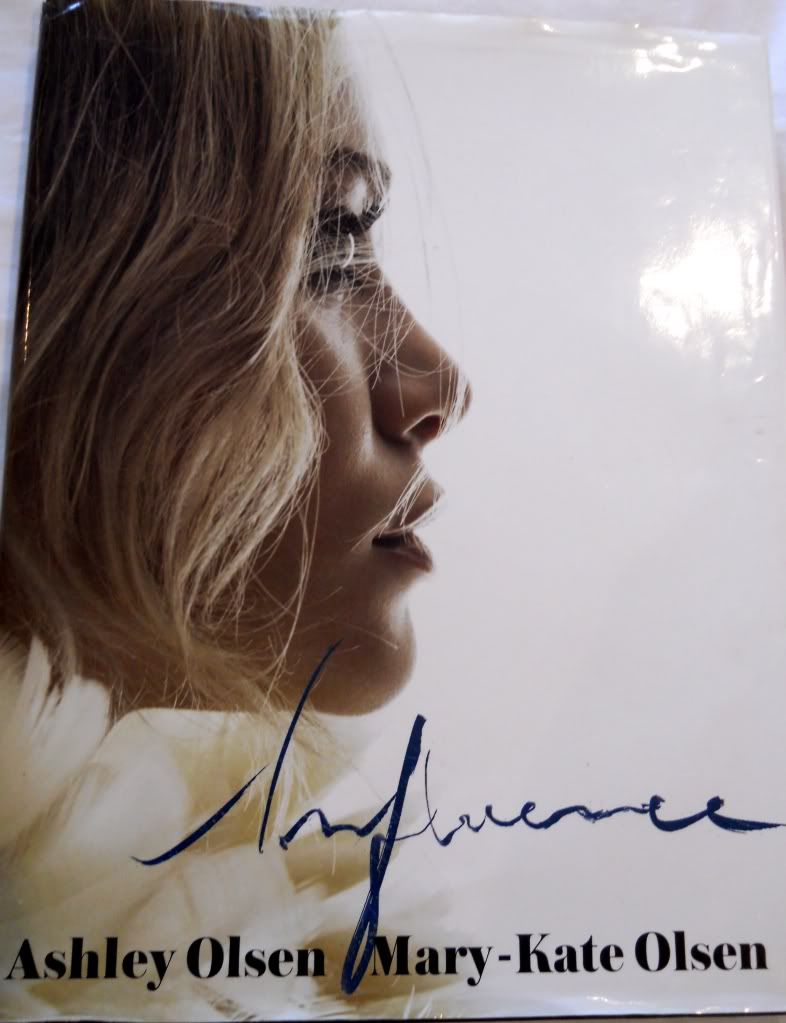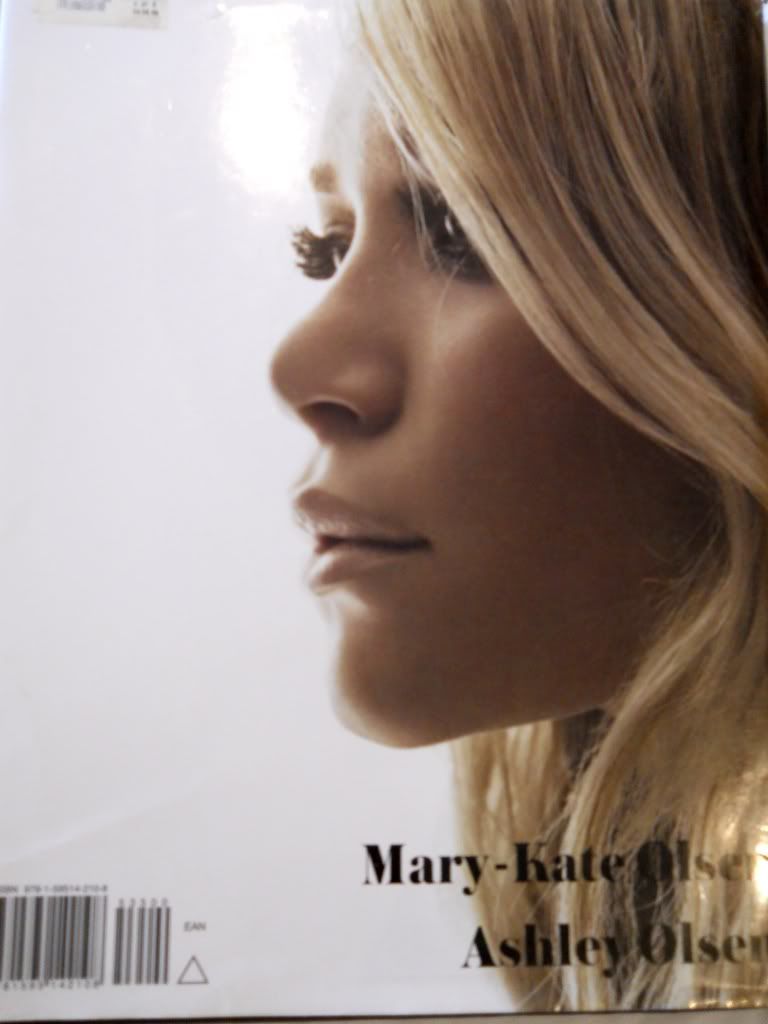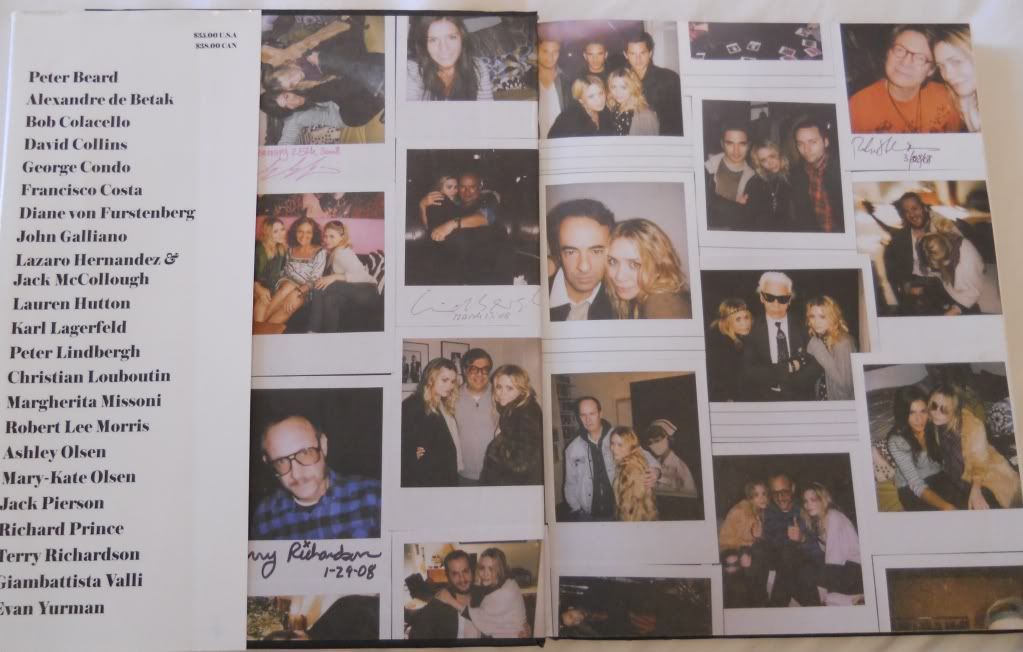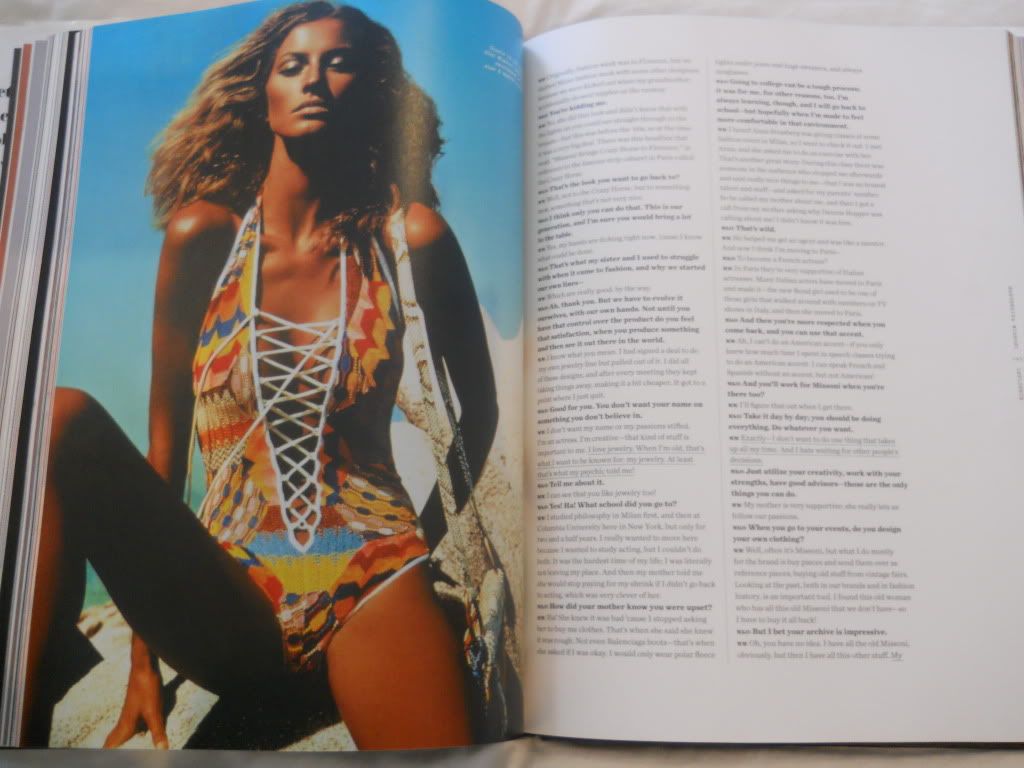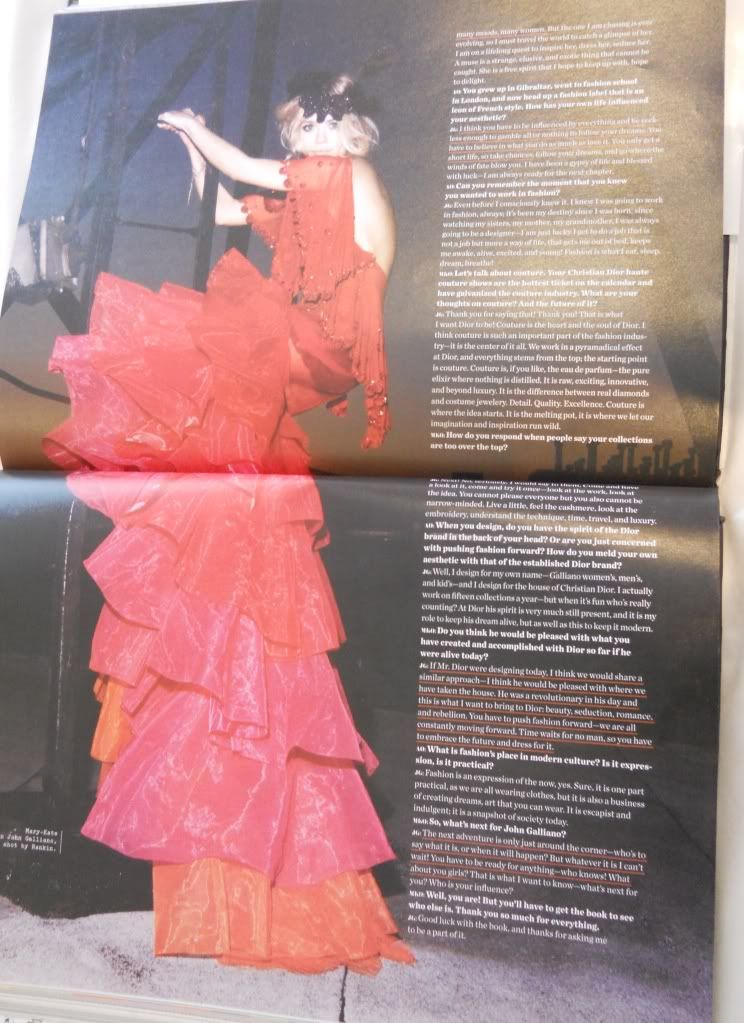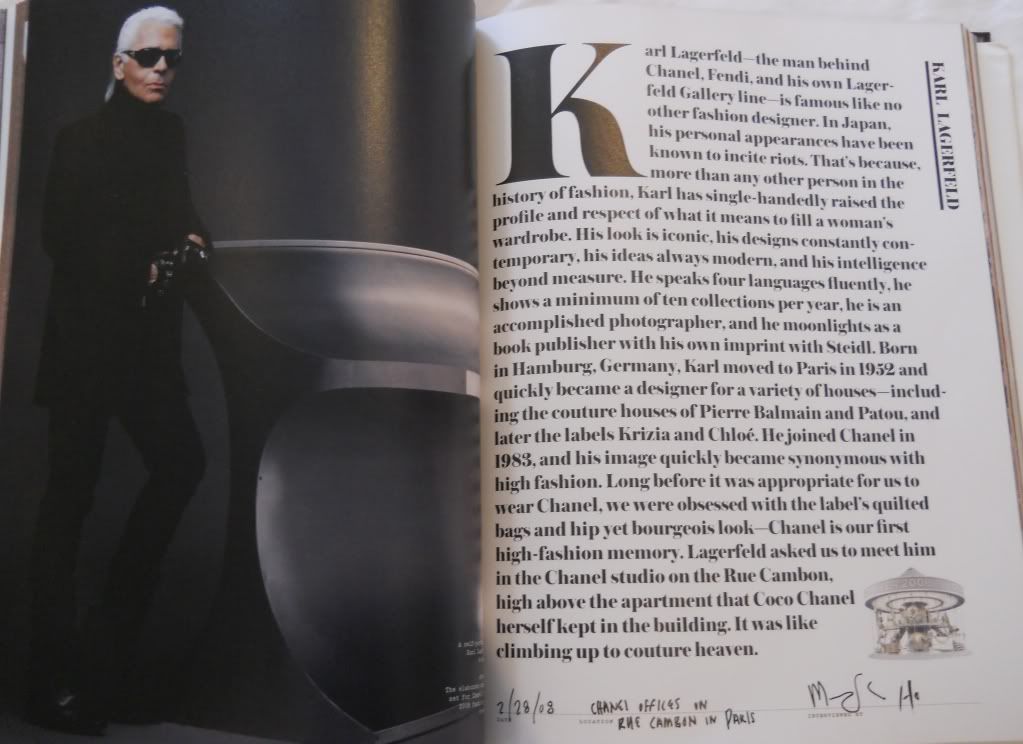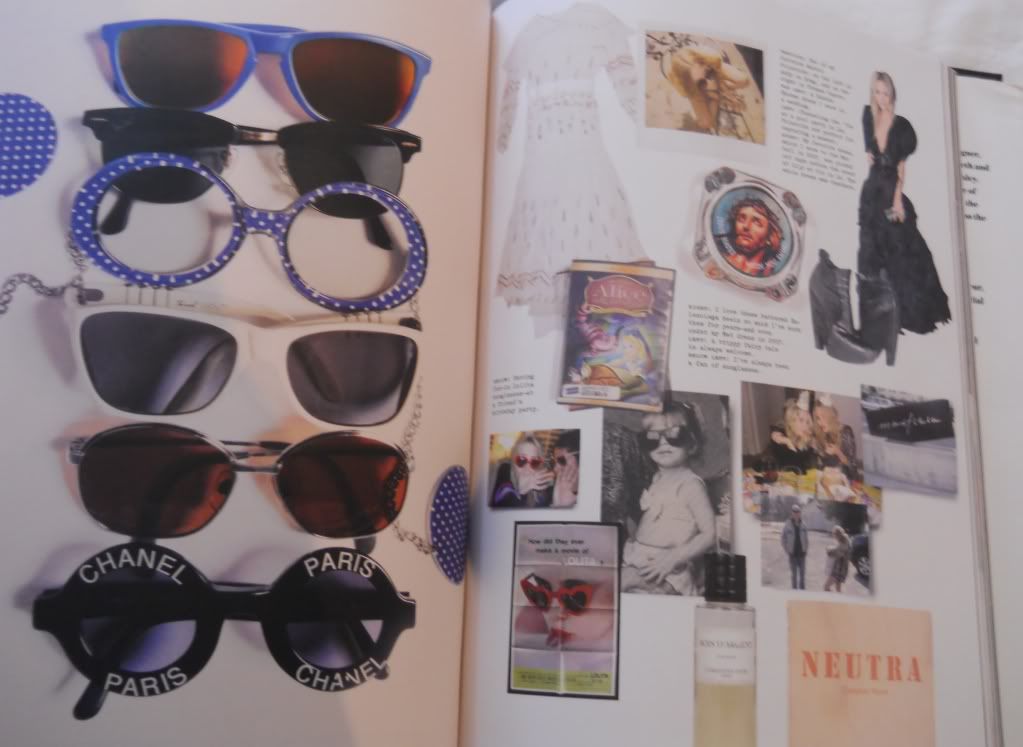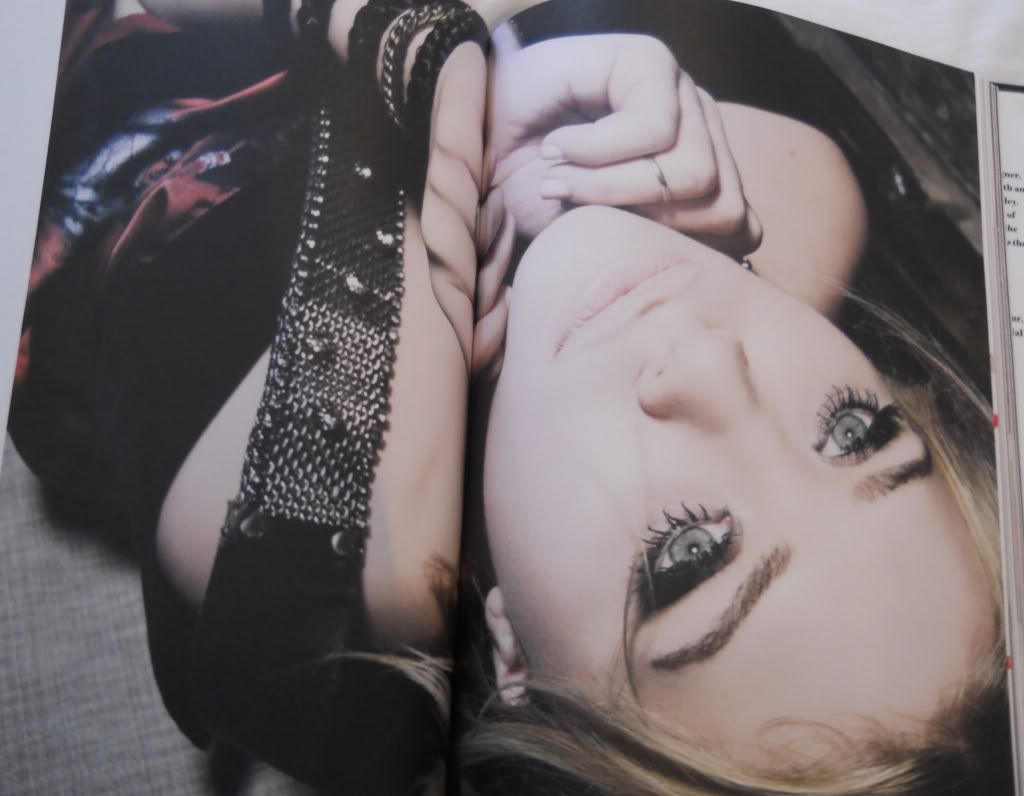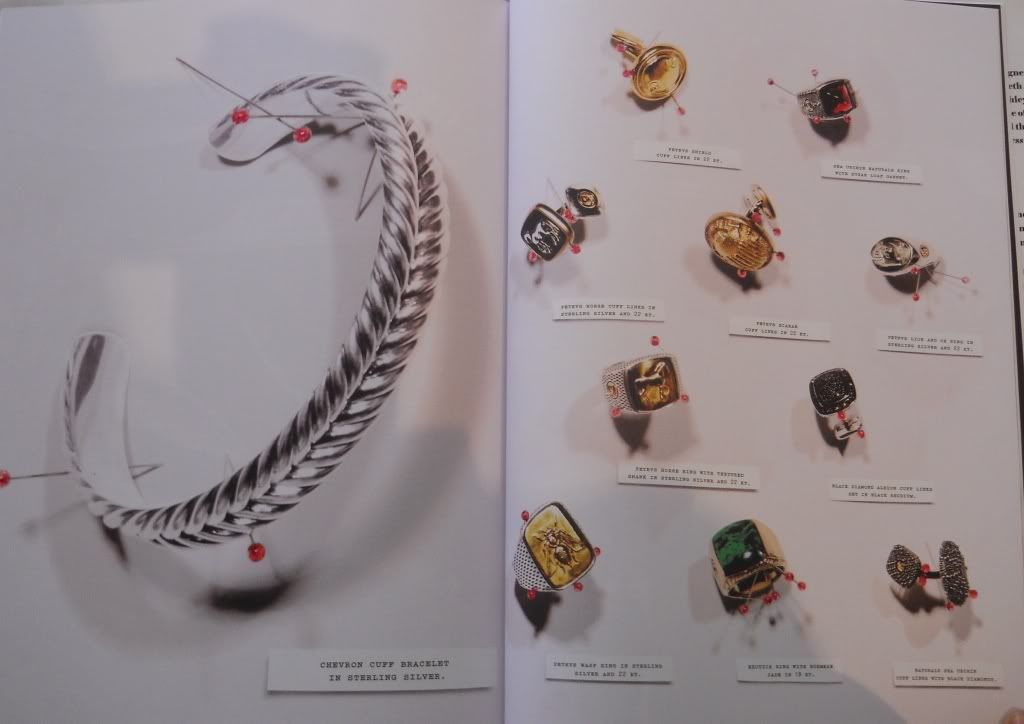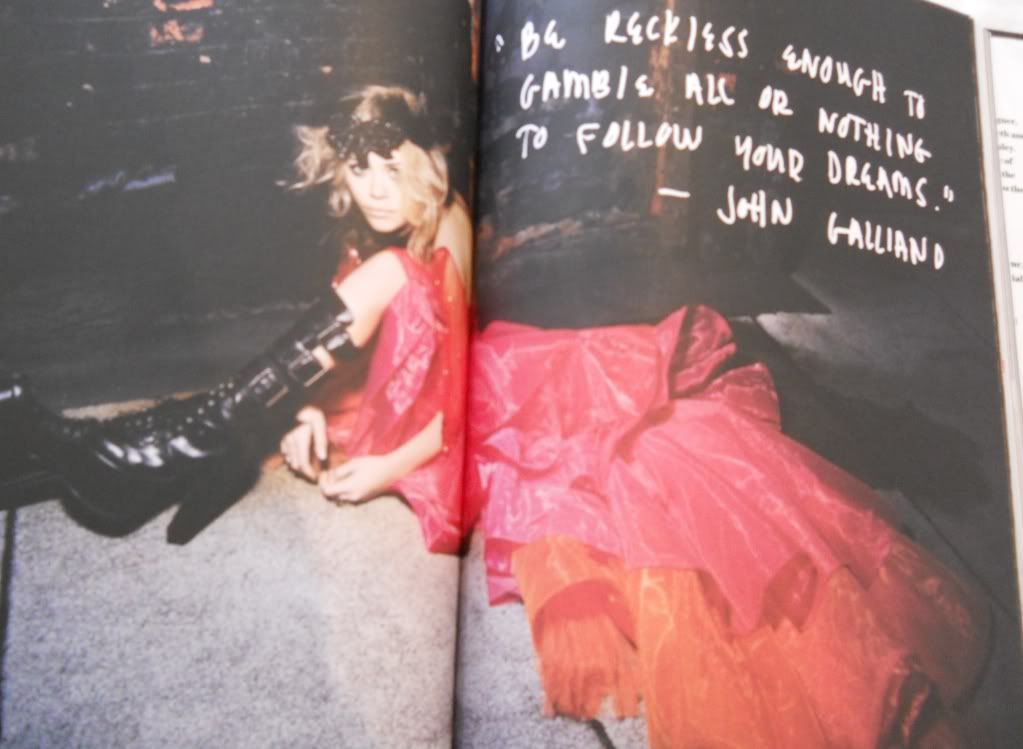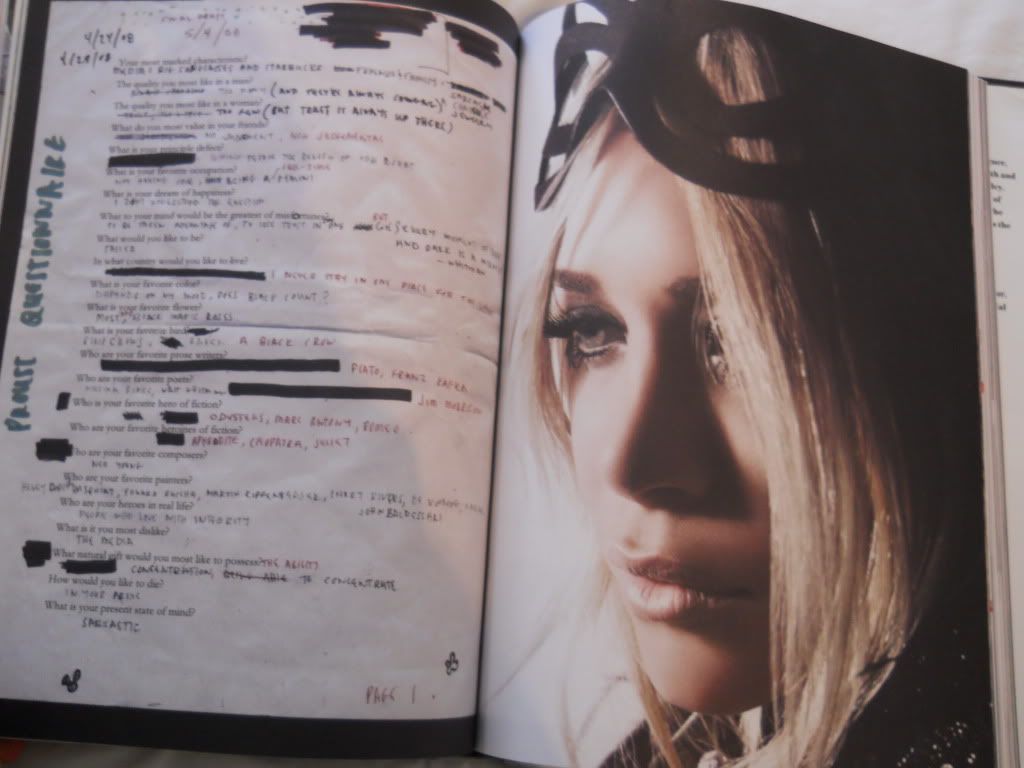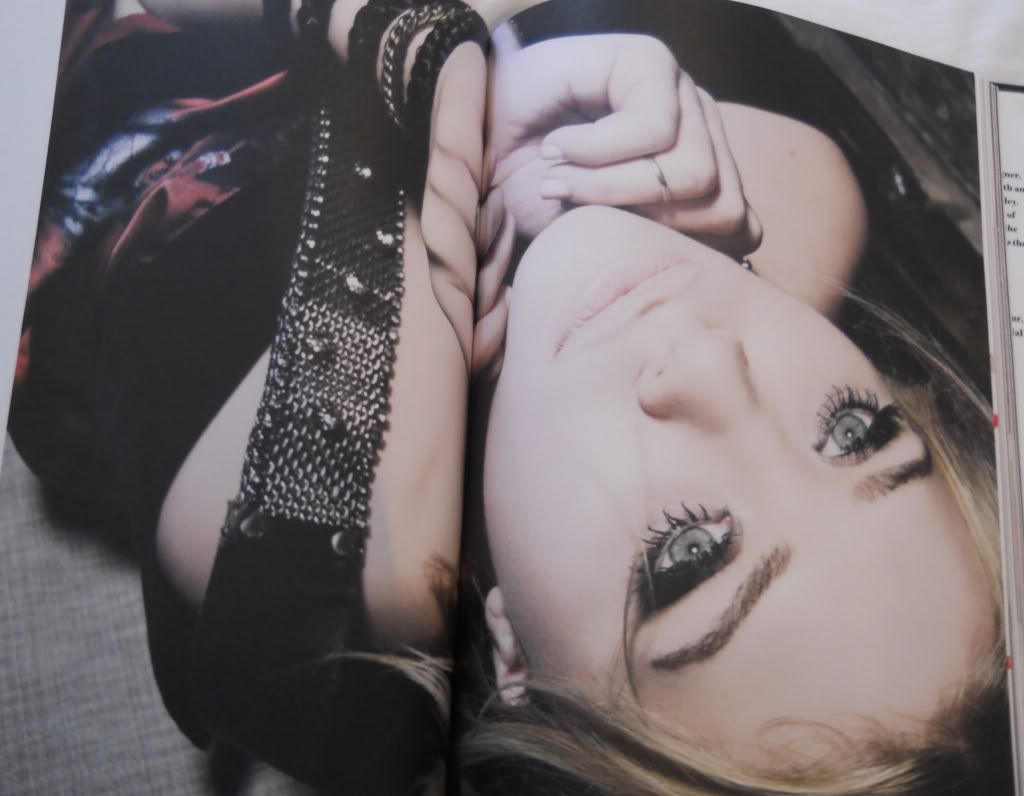 My dad bought this book for my sister and I when he went to Chicago. It's a book by Mary-kate and Ashley Olsen. It's all the influences in their lives and there some really great pictures. I just took a few photos of the cover, Karl Lagerfeld, John Galliano and a few spreads. I really like these designers and the selection of pictures they used, I really like their style too.

Marykate and Ashley have a very vintage and bold look.. they stand out a lot for me with their style and fashion. It's a great coffee table book to have, also to keep on your desk or bed side table. Another few of those coffee table books are the Marylin Monroe one (also have it), Audrey Hepburn (whenever I need to feel inspired, I take it out from the library and read it), Lickshot is another book I'd love to get - so creative, and there are tons more.
I really love books and there is no better way to combine it with fashion and influence from some of the most amazing and talented people all over the world. I even consider the Vogue, British Elle and Harper's Bazar as books as they are very thick and have some great articles for those of you who don't really like to buckle down and read the old fashioned type.